_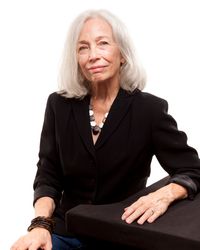 Jackie Calderone, Director of Calderone Arts, has experienced many roles throughout her arts career including: presenter, funder, booking agent, fundraiser,evaluator, panelist, board member, educator, and artist. Calderone pulls from these diverse experiences to help organizations and individuals uncover a greater capacity to create, connect, and deepen relationships with their changing communities.
Calderone is the founding Director of TRANSIT ARTS, Artists on the Move, launched in 2007. TRANSIT ARTS is a citywide youth arts development program of Central Community House and works in partnership with the Ohio Alliance for Arts Education and a host of citywide partners. TRANSIT ARTS is rooted in a rich history of community engagement and enlists young artists, ages 12-21, in intensive programs of coaching by outstanding artists and other creatives. The program provides a variety of FREE, interactive, multi-disciplinary experiences in a safe and empowering environment.
The TRANSIT ARTS Performance Group is a dynamic blend of outstanding professional arti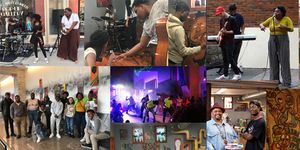 sts and talented youth artists inspiring and challenging one another to honor our roots while creating fresh new work. Rhythms rise from turntables, microphones, and dancing feet, as poets, hip-hop emcees, break dancers, DJs, beatboxers, and visual artists, flow together together to create a breathtaking and interactive, multi-disciplinary experience. 
TRANSIT ARTS has performed and exhibited work throughout the region at settings as diverse as: Columbus Arts Festival, Columbus Museum of Arts, Nationwide Arena, Ohio Theatre, Wexner Center for the Arts, King Arts Complex, Miami University, COSI, TEDx Columbus, Columbus International Airport, and many, many more. 
In 1998 Calderone was invited to become CAPA's first Director of Education and in 1999 created the CAPACITY program, expanding on the model of Calderone's innovative work with the nationally acclaimed Short Stop Teen Center. In October 2001 the CAPACITY Studios were opened in an economically challenged area of the near east side of Columbus. For six years this tiny complex was an explosion of creativity and home to CAPACITY's gallery, workshops, offices and a beautiful youth-created garden/art space. CAPACITY touched thousands of teens in Central Ohio and received coast-to-coast acclaim through several national projects and commissions.
Calderone was the creative force behind the Short Stop Teen Center and Third Avenue Performance Space. Her passion for community-based arts was sparked during her seven years at the Ohio Arts Council where she coordinated the Dance and Jazz Music programs.
She has served on numerous National Endowment for the Arts panels and has designed and lead workshops for organizations which include Jacob's Pillow Dance Festival, The National Performance Network, The Association of Performing Arts Presenters, Dance USA and many more. Until 1990 she performed with an ensemble directed by noted choreographer John Giffin and she continues to collaborate with her husband, national touring artist Robert Post.
She has received numerous awards from organizations including The Columbus Foundation's True Originals Award in 2020, Ohio Dance, the Ohio Arts Presenter's Network, the Hot Times Festival "Listen to the Jazz" Award, and the "Honored Artist" Award from the Columbus Community Festival (ComFest). She was honored for her civil rights contributions during the 2008 Martin Luther King, Jr. Birthday Celebration at Veterans Memorial, received the Arts Freedom Award from South Side Settlement in 2009, in 2010 received the Greater Columbus Arts Council's Community Arts Partnership Award for Arts Educator, and in 2012 received the Ohio Alliance for Arts Education's Virtuoso Award for "her innovative programs for central Ohio youth". She received an Artists-in-Communities grant from the Ohio Arts Council in 2007 to create an interdisciplinary performance project in collaboration with a variety of outstanding Columbus-based artists and youth primarily based through TRANSIT ARTS.